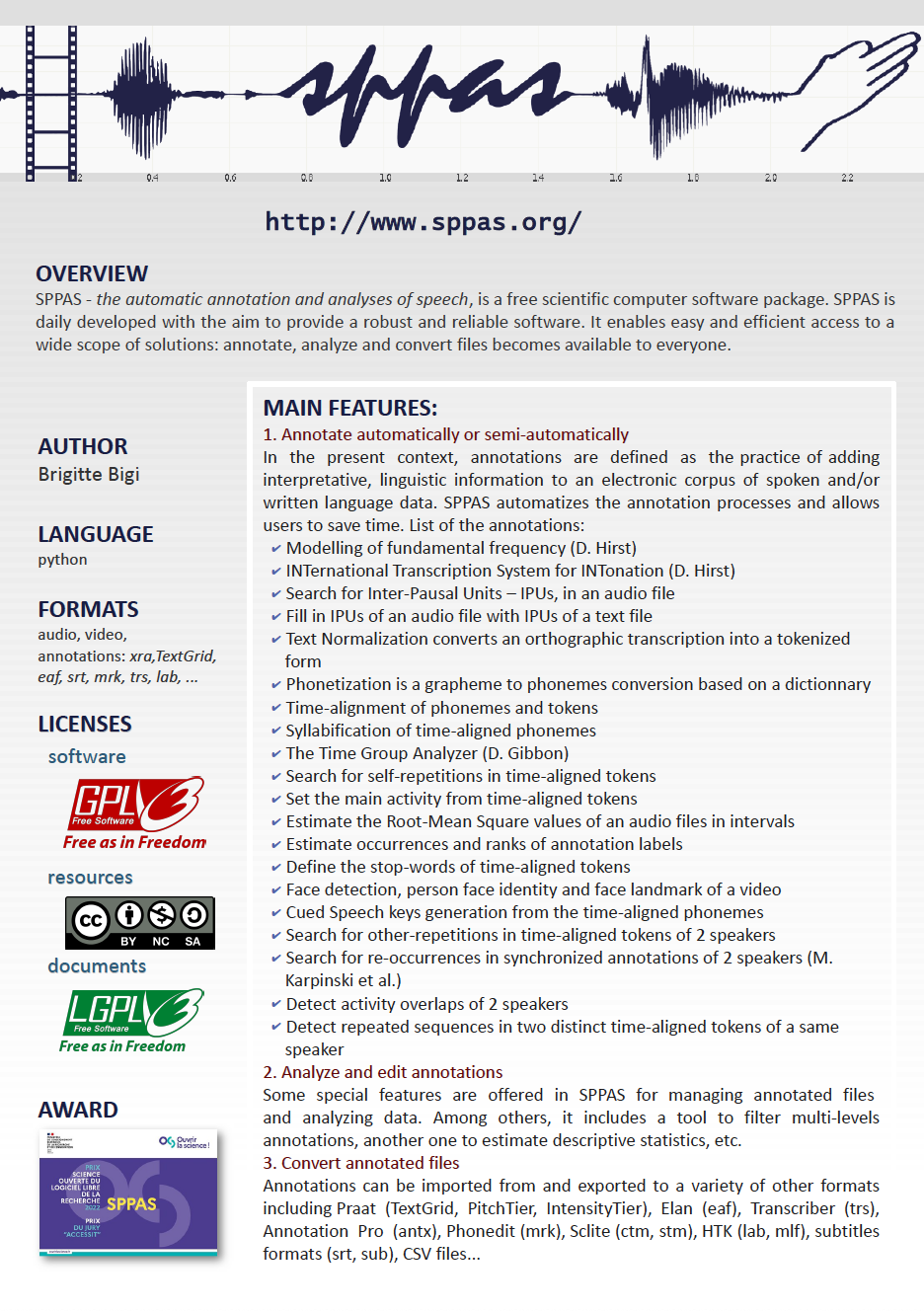 A scientific research software
SPPAS offers open source cross-platform, customizable automatic annotation and analysis solutions for audio and video media.
There is simply no other tool for linguists to simple use in the automatic annotations of speech, the analyses of any kind of annotated data and the conversion of annotated files. You can imagine the annotations or analyses you need, SPPAS does the rest!
Brigitte Bigi is the author of SPPAS: she's a computer scientist, researcher at Laboratoire Parole et Langage, Aix-en-Provence, France.
The French Ministry of Higher Education, Research and Innovation presented the first Open Science Awards for Open Source Research Software - during OSEC 2022: