Hot topics
Hot topic 2022-2023: Support of Bengali language
Thanks to a collaboration with Moumita Pakrashi (Research Scholar at Indian Institute of Technology, Guwahati Kolkata, West Bengal, India), I'm very pleased to announce that SPPAS is able to perform Text Normalization, Phonetization and Forced-Alignment for Bengali language. Method and results will be published at the Language and Technology Conference (21-23 April 2023). Next step is to perform automatic syllabification...
Hot topic 2023: Edit
Annotate manually with the "Edit" page of the GUI: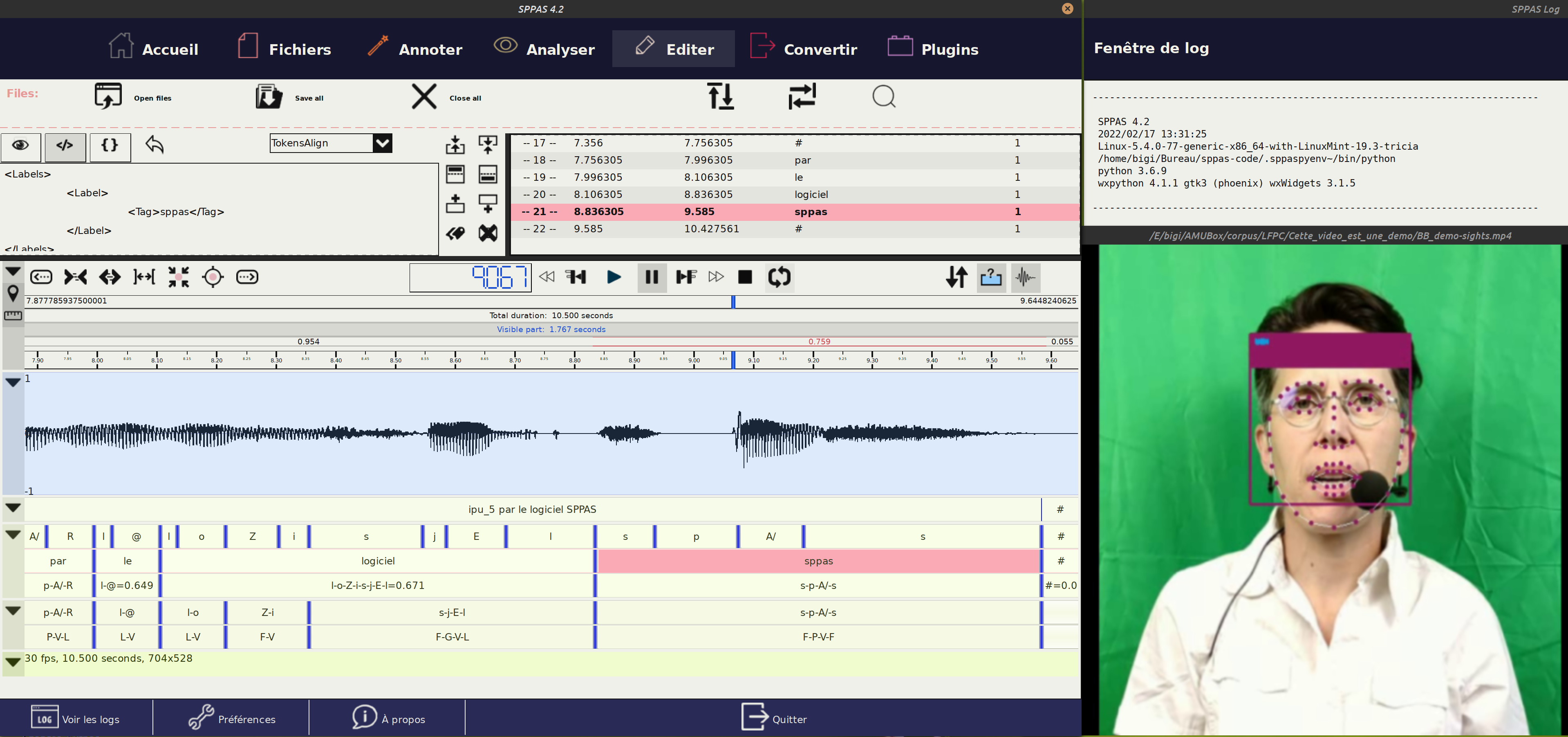 Hot topic 2023-2025: Cued Speech Automatic Generation
Cued speech keys generator was introduced the first time in version 3.9, August 2021.
A proof of concept of an augmented reality system was firstly proposed in version 4.2, January 2022.
The proof-of-concept will be turned into a stable version in 2023, then some models based on the analyses of CLeLfPC will be implemented (statistical distributions analyses, machine learning, ...).